 Get In The
College Game
HS Recruiting profiles offer world-renowned exposure, merging precise athletic metrics with a unified social media presence, offering recruiters and fans a streamlined, complete view of your sports journey from a single, shareable platform.
Get Started
HS Recruiting
Provides Solutions
Showcasing Your Skills and Achievements
Building a
Comprehensive Profile
With HS Recruiting, high school athletes can build a comprehensive profile that showcases their athletic achievements, academic accomplishments, and personal attributes. This makes it easy for college coaches to assess potential fits for their programs. Our profiles feature athletic statistics, highlight videos, academic transcripts, test scores, achievements and awards.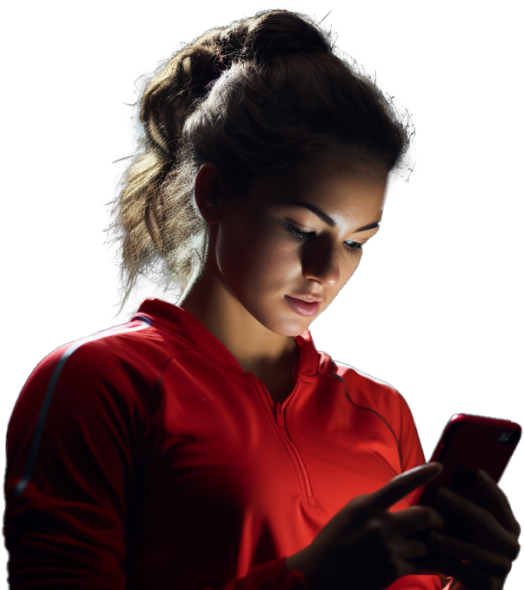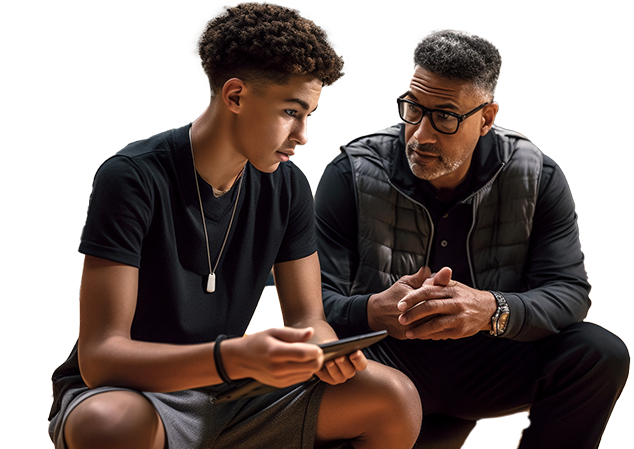 Showcasing Your Skills and Achievements
Achieving Your Goal
with
Expert Assistance
Our team of experienced professionals is dedicated to guiding athletes through the college recruiting process and helping them find the perfect fit. We work closely with both college coaches and high school athletes to ensure an efficient and effective experience. We also offer personalized guidance and support through our recruiting specialists, who can assist with developing a recruiting plan, identifying target colleges, crafting a standout highlight video, polishing personal statements, and preparing for coach interviews. Image: An image of a high school athlete receiving guidance from a recruiting specialist, emphasizing the personalized support provided by HS Recruiting.
The Best
Recruitment Showcase
Our exclusive software will help you effectively and efficiently target the best fit colleges, coaches, and athletic programs.
Password-protected private portal to guide you on your recruiting journey

A custom player profile to easily share with college coaches and scouts hosted on our site

Recruiting resources & tools to maximize outreach to college coaches

Integrated highlight and interview videos, photo galleries, news articles, and social media news articles, awards, and social media

Academic and athletic goals, playing history, stats and metrics, and awards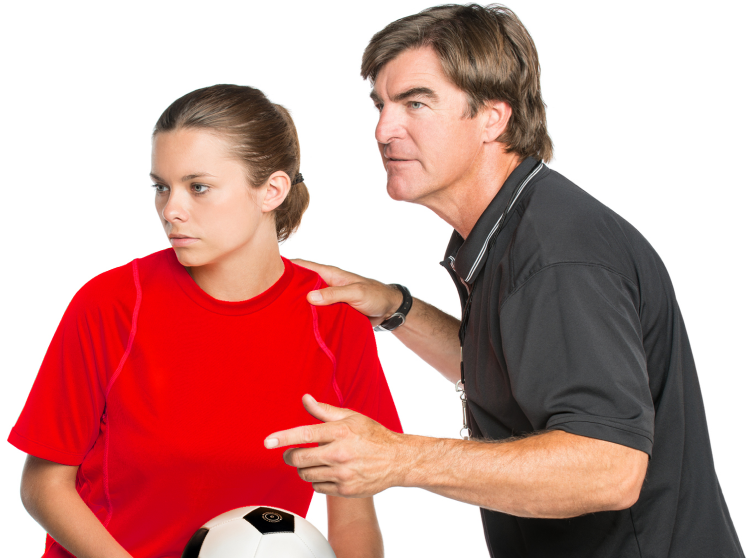 Resources and Support
Guiding You Through
the
Recruiting Process
Along with our recruiting platform,
we offer a wealth of resources and support including:
Expert advice on how to prepare for recruiting
Information on financial aid and scholarship opportunities
Strategies for communicating with college coaches
Clarifications on NCAA rules and regulations